This page is a list of the tools, apps and services I use to manage my life and was created in late May 2018 and updated in July 2020. The closest I've come to writing about this in the past was look at the data services I rely on and a history of my life in 50 objects.
This is not intended to be just a list of good things — I will only add things to this page that I feel are:
distinctive and…
I personally recommend as best in breed.
It's simply the 'stuff' I enjoy using most.
Computing
15″ MacBook Pro
I'm not recommending any specific model or era of MBP, other than to say I'm on my third and it is the perfect form factor for me even with the declining typing experience. I do regret buying the model with the TouchBar though; a good idea but woefully underdeveloped. The redeeming feature is TouchID.
Happy Hacking Keyboard
Computer keyboards have gradually become cheaper and nastier things, designed for a short life and occasional light typing. I learned to use computers in the era of the IBM Type M keyboard and the Apple Extended keyboard, so I like mechanical keyboards and find I can type faster, more accurately and longer when I use them. The best I have found is the small Happy Hacking Professional 2 Type 'S' keyboard that (even better) has no CAPS LOCK key!
Fujitsu ScanSnap
Scanners are frustrating to use. This one does fast double-sided scans of multiple sheets at the click of a button. The recent update of Mac OS to a 64-bit world forced me to move to a more recent model — the previous one served me well and I was happy to stick with the same tool.
DM42

calculator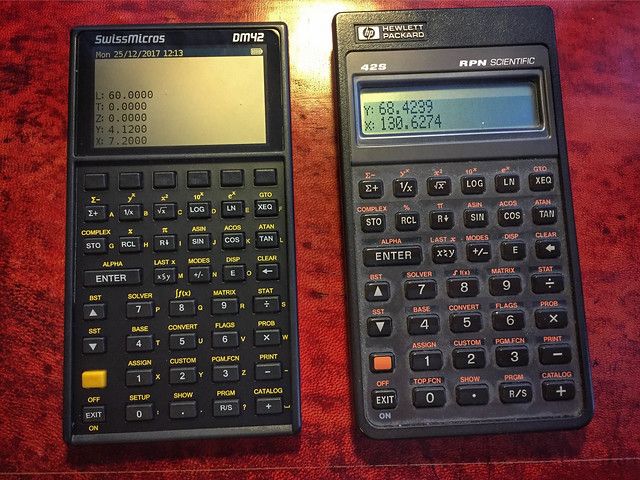 A couple of facts. There is no better method of operating a calculator then Reverse Polish Notation (RPN) and the HP-42S is the best engineering calculator. The Swiss Micros DM42 is a modern homage to that calculator.
Software
Mac
OS
I am a Mac user. I use Windows most days on my work PC and have to acknowledge it is so much better than when I stopped using it and started using Apple's OS X in 2001. However, Mac OS is so much more consistent, elegantly refined, based on Unix (allowing me to do more things, such as generate this blog) and runs great applications that just don't exist on other platforms.
Bringing us to…
BBEdit
If someone maliciously forced me to give up a text editor each day until I was left with one, it would be BBEdit.
DEVONthink
A tool to store information and then use it effectively for research. It's now possible to sync data with my DEVONthink databases via iOS and that is a great addition to the tool.
Tinderbox
How to describe Tinderbox? It's a visual notes editor, outliner, mind mapping tool, has a horrible learning curve but it is uniquely useful as a way to manage and link ideas and data.
Total Commander
Total Commander is my only recommendation for Windows. It is a dual-pane file manager with great support for keyboard shortcuts.
Drafts (iOS)
Drafts simply sends text to other places such as Twitter, Dropbox, micro.blog. It sits on my phone's home screen and I use it several times through the day.
Photography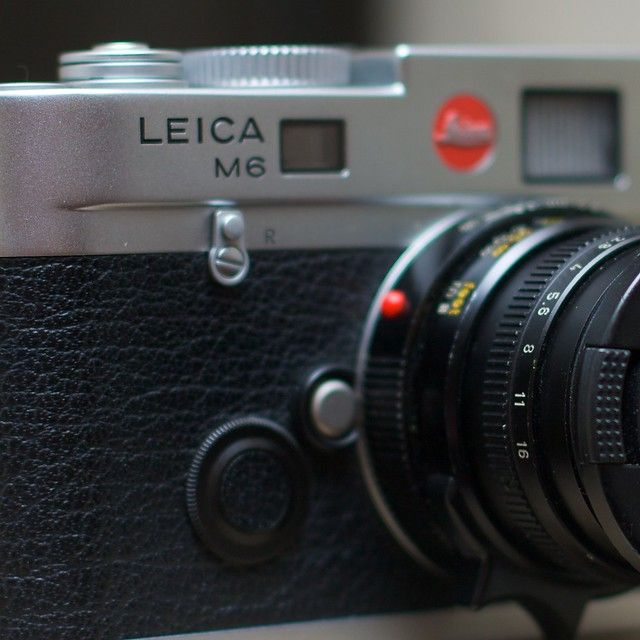 Film cameras
Over the last few years I have bought a number of film cameras that once could only have been aspirational. My favourite is my Leica M6 TTL but I am also massively fond of the 50mm f1.2 lens I have fitted to either my Nikon FM3A or F3.
Tri-X film
There's a pleasing darkness to good photographs taken with Tri-X.
Stationery
A fountain pen
Writing with a fountain pen is a choice. It is old-fashioned and less convenient but they are beautiful objects in their own right and I find it mesmerising the way that liquid ink shimmers to dry.
Great paper, fountain pen friendly, minimal design and made from local paper.
Home

Kyocera Kyotop ceramic kitchen knife
I've used this knife for at least two decades and only had to sharpen it twice! It's light and perfectly balanced, fiendishly sharp and a joy to use. I love it and even used to take it with us when we went on self-catering holidays.
Whisky
If I were ever washed-up on the shores of a desert island I would want the following with me…
A record player and eight records. Obviously.
A crate of toilet paper.
A crate of books including the classic Raft building for Dummies.
A cask of 18-year-old Springbank
Music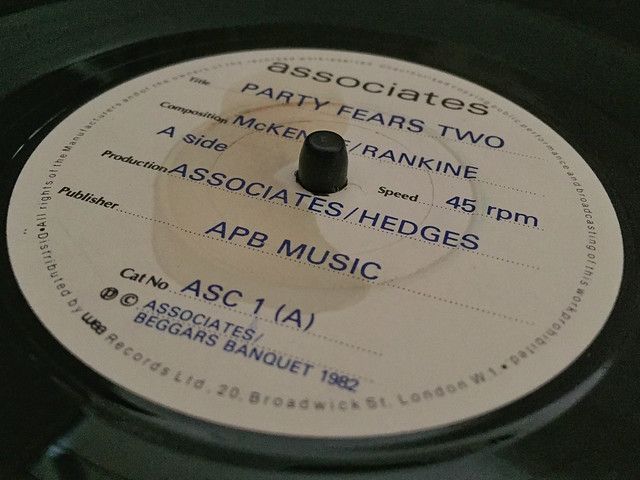 Rega Planar
P5

Turntable

I recently upgraded my turntable to a Rega Planar 5 with an outboard speed controller and I genuinely enjoy the sounds of my records more and playing at least one side of an LP means I engage with music more.

My loudspeakers have a very distinctive shape, with diamond-shaped cabinets and the speaker elements pointing up at about 45°.
Grado headphones
Grado headphones are old fashioned, look similar to 1940s RAF technology but they also have a delightfully open sound. They would be a poor choice for a noisy office but perfect for late night listening at home. I also have a pair of Grado in-ear headphones for travelling and they have some similar qualities in their sound.
Travel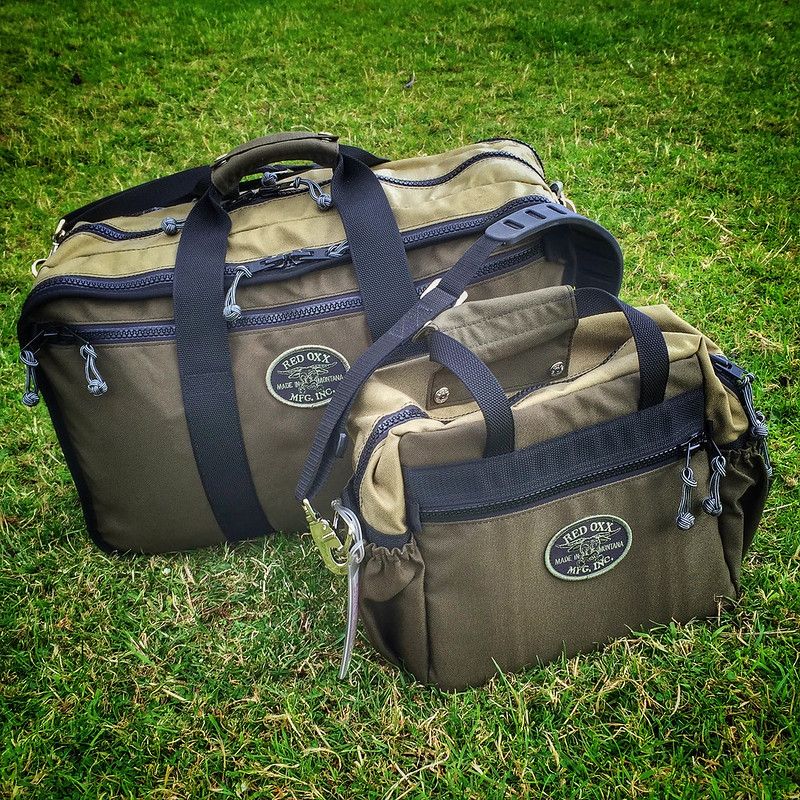 Red Oxx bags
I have two bags I use for business and leisure travel — a red Oxx Air Boss and a Red Oxx Mini Boss for shorter trips. I wouldn't be without them.
#About