Last week I wrote about my search for the bags that work best for my needs and how I was still to find the perfect messenger bag/briefcase. At that time I had ordered a new limited edition design, a Red Oxx CC Rider bag and was waiting for that to arrive.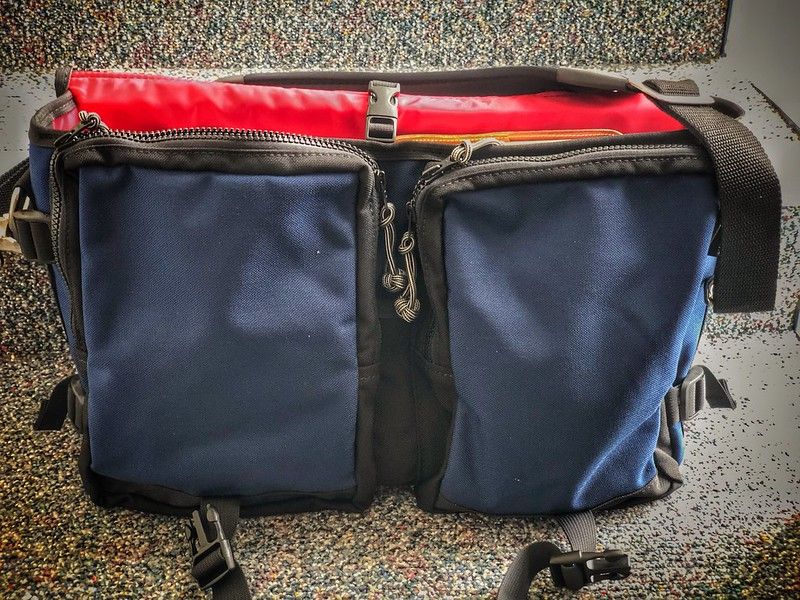 Now that I've had a chance to try this bag, my conclusion is that it is a great design and my favourite of all the bags of this type I have tried so far. As it is a bag that only had limited availability until late July, I am glad I took the decision to buy one immediately. I only hope that Red Oxx make more of these.
Why does this work for me?
It's the only bag where my wife ever said

"

nice bag, is that new?"
The Long Hauler strap is perfect for this bag and sticks to my shoulder like it is glued there so no more of that constantly having to slide a bag up the shoulder.
There are pockets everywhere! In addition to the big exterior pockets that I am used to seeing on Red Oxx bags there are also lots of small interior pockets for stowing items. As the designer says; if you like pockets you will welcome these, if not they won't get in the way.
It has a nice laptop cradle built-in but it doesn't get in the way if you only need to carry documents or folders.
Super strong stainless steel hardware that's something of a Red Oxx trademark.
Compression straps keep things nice and tidy.
I only wish the plastic grip on the handle didn't look like someone has cut off a section of polyurethane hose to make it!
Posted on August 6, 2019
#Design