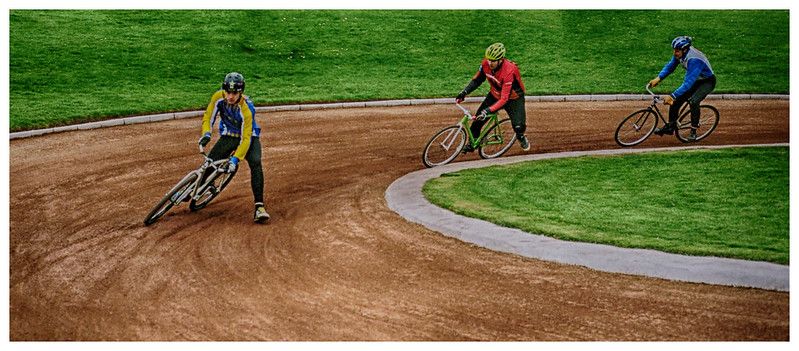 Despite living in Edinburgh for years (and North Edinburgh since 2006) I only noticed a small dirt track in a municipal park at Redbraes in the last few weeks. I thought this was unusual enough to add to the Flickr Guess Where Edinburgh group so I posted a photo of it there and occasionally checked back for answers. After a few days someone worked out where it is and also pointed out that it's actually a cycle track. I didn't think much more about it until I saw a cycling event taking place there last weekend.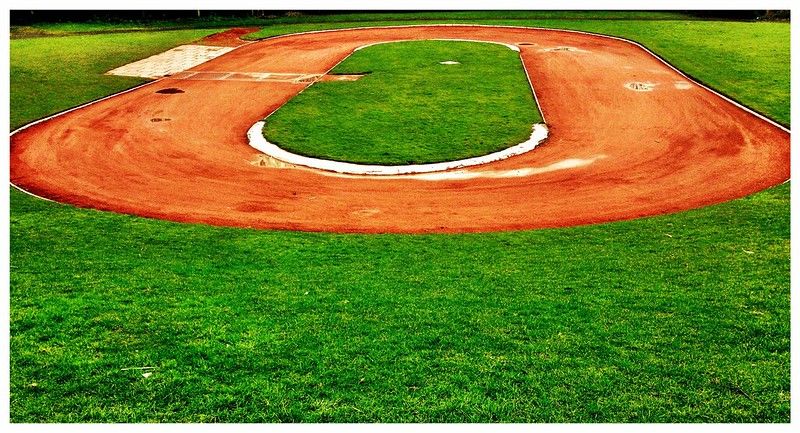 It turns out that this track is Scotland's only purpose-built cycle speedway track, used by Edinburgh Falcons Club. The sport was originally developed in the late forties under the influence of motorised speedway. Four riders complete four laps in a sprint to reach the chequered flag in a race that rarely takes longer than 50 seconds. The bikes appear to be simple track bikes using basic mountain bike frames fitted with slightly old-fashioned looking curved handle bars and with no gears or brakes. Each race is an explosive sprint, and frequently a contact sport, with riders battling each other for the best line through the curve at each end of the track. Although each race is a short sprint, matches are made up of 16 to 20 races with only short breaks between each race. This is a sport that demands stamina as well as speed.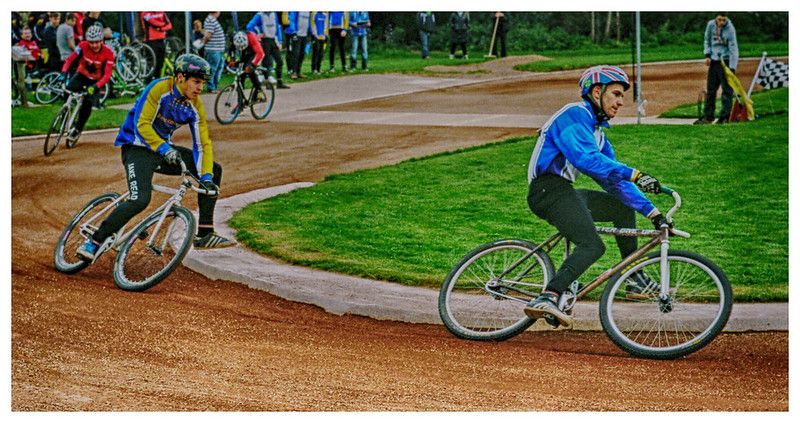 What most impressed me about the event was the old-fashioned 'amateur' nature of the sport. The competitors, officials and spectators all took part with great enthusiasm and passion. While the competitors battled fiercely on the track, they congratulated each other warmly at the end of the race and were clearly enjoying themselves. These are people going something they enjoy for love of the sport. It's always fun watching people do things they enjoy, and doing them well.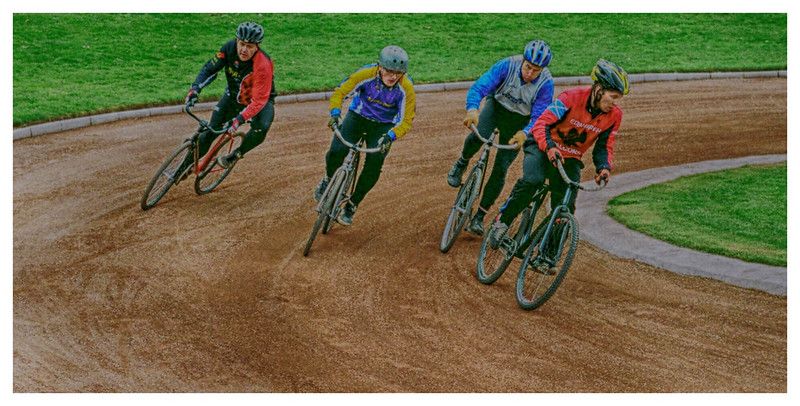 If you want to get a flavour of the event check out my short video below. I may just pop along to the next match day on the 19th of May…
Posted on May 10, 2013
#Sport