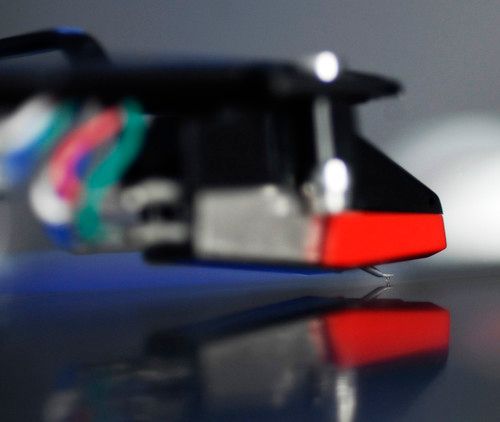 Photo by Ant Smith
I've stolen the concept of a 'festive 5' from a friend who's been compiling a list for a few years. The idea is you boil down your favourite music released in one year down to just 5 tracks. This is my choice for 2010.
Devil's Spoke - Laura Marling
This opening track from Laura Marling's album 'I Speak Because I Can' blew me away in the way that the opening tracks of Sinéad O'Connor's 'The Lion and The Cobra' did many years ago - you realise you are listening to a game changer. Every track is just pure brilliance.
Why We Build The Wall - Anaïs Mitchell
There was never any doubt in my mind that a song from the album 'Hadestown' would be included in any list of my favourite music from 2010. Mythology, Americana, great story (depression-era USA setting of Orpheus and Eurydice), brilliant lyrics, great folk music. This is the concept album for a new generation and just gets better with repeated listening.
This is, without doubt, my album of the year.
Let's Ruin Julie's Birthday - Eels
I've been listening to Eels since I first heard Beautiful Freak as the soundtrack for a documentary about Mark Oliver Everett's father, the American physicist Hugh Everett. 2010 saw the release of two albums; the first about old age and death, and the second (the album 'Tomorrow Morning' from which this is taken) an uncharacteristically upbeat album about renewal.
Little Lou, Ugly Jack, Prophet John - Belle & Sebastian
I think this is a solid follow-up to Stuart Murdoch's 'God Help The Girl' album from last year and widens the contributions from the band members but with no great surprises or changes in sound. This is a very mellow song and, for me, the pick of an excellent album.
'Write About Love'; is also the only album I know of that has its own Flickr group of photographs.
These Winds - Tunng
I've listened to Tunng ever since I first heard them play a session from 'Comments Of The Inner Chorus' on Tom Robinson's show on BBC Radio 6. 'And Then We Saw Land' is an unusual album from them, eschewing their usual sound. I love the strange, surreal and dreamy imagery in this song from the Album 'And Then We Saw Land' which will always remind me of the part of our summer holiday we spent on Holy Island.
Eleanor's hollow, she lives in a sail
Drift on a promise of delicate details
…
Caroline, a shy girl made only of air
There were a few great songs that didn't make the cut, and it was a really difficult task cutting music from this year down to just five tracks. I would have liked to have included the marvellous duet 'Poor Wayfaring Stranger' sung by mother and daughter Eliza Carthy & Norma Waterson. There were many tracks I could have included from Peter Gabriel's 'Scratch My Back' project, and from the eponymous album by Ali Farka Touré & Toumani Diabaté, both of which I've played throughout this year.
Posted on December 31, 2010
#Music